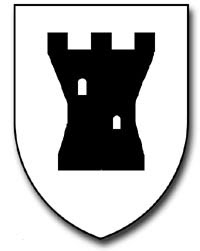 Contacts and Directions
Edit
Barad Duin's weekly battle games are held on Saturdays from 5 pm until Midnight (summer hours) at Old Settlers Park, Round Rock (Virg Rabb Pavilion - turn right on Whitlow Way once inside the park).. Barad Duin has one shire - the Shire of the Four Winds. The Shire of the Four Winds meets in various locations on Sunday afternoons. Contact info for the Kingdom of Barad Duin and the Shire of the Four Winds: Bella Peregrina mka Skye: skyeds(at)tex1(dot)net, skye(dot)ds(at)gmail(dot)com, 5 1 2 - 2 6 9 - 6 3 0 9 (voice or text)
Other Online Resources:
Facebook: Barad Duin
http://baradduin.mygameclan.com
http://baradduin.100webspace.net/
http://groups.google.com/group/hfs-baradduin

The second contracted Amtgard group outside of El Paso, the Grand Duchy of Barad Duin was founded by Nithanalorn in early 1988. ,Barad Duin was elevated to Kingdom Status by the Burning Lands holding it's first coronation on September 9th 1988. The people of Barad Duin chose to continue to call themselves a Grand Duchy for role-play purposes. Dissatisfaction with Amtgard began with a dispute with the Burning Lands over Barad Duin's right to modify their rules of play via kingdom Althing. The thousand days of Amtgard lists this dispute as beginning on September 30th of 1989. The first 100 day goes on to further mention that Barad Duin achieved the status of a Grand Duchy on April 29th of 1988. Later conflicts between the Barad Duin citizenry and members of the Emerald Hills resulted in the populace of Barad Duin voting to leave Amtgard and found their own LARP, the High Fantasy Society on January 20th of 1990. HFS uses a similar but distinctly different rule set and is founded on a policy of local autonomy for its member groups.
In 2002, Barad Duin became the first HFS Kingdom to introduce Equestrian activities - jousting, mounted combat, mounted archery, equestrian arts & sciences.