Havenswatch
Edit
A Kingdom in HFS, located in (Temple, Texas). We meet at: Lions park (at Rotary or Lower Pavilion) 4320 Lions Park Rd. Temple tx. 76502 Every Sunday from 2pm till dark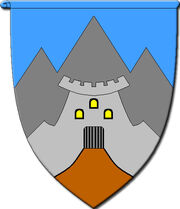 Havenswatch was first populated in 2008 with only a few members. Within the first few months it flourished. In the Summer of 2009 many members were lost and only two members were left holding the kingdom together. 2010 Numbers flourished again and maintained good all year long.
High Lord: Sir Mustang
Steward:Sir Arick

Chancellor:Dame Ozzette
Champion: Squire Blackjack

Guild Master of Reeves: Squire Alexander Swift
Tourk
Places of Interest
Edit
In the Realm of Havenswatch there are many strange and fantastic locations, to many to list them all, and undoubtly many uncovered aswell. Here are but a few.... Castle Havenswatch, The Hamlet of Nexvicus located at the northern most region of the Kingdom. The Thorp of Clearwell located to the far south region of the Kingdom.
E-mail us at Havenswatch@yahoo.com
Visit us at http://www.Havenswatch.com